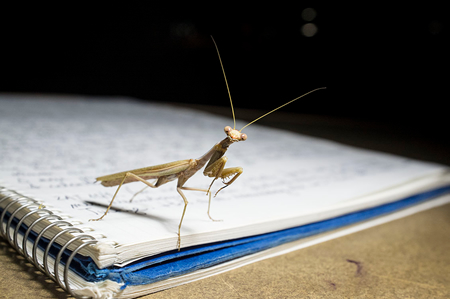 Bio :
Nick Hannes (b. 1974, Antwerp-Belgium) obtained a master's degree in photography at the Royal Academy of Fine Arts (KASK) in Ghent in 1997. After 8 years of working as a photojournalist, he decided to fully concentrate on self-initiated documentary projects, in which he tackles contemporary socio-political subjects with visual metaphorics and subtle humour.
Nick published 4 books: 'Red Journey' (Lannoo 2009) deals with the transitional phase in post-Soviet society. 'Mediterranean. 'The Continuity of Man' (Hannibal 2014) focuses on various contemporary issues such as mass-tourism, urbanization, migration and crisis in the Mediterranean region. 'Garden of Delight' (André Frère Editions, 2018) showcases Dubai as the ultimate playground of globalization and capitalism, and raises questions about authenticity and sustainability. His latest book 'An Unexpected Lesson in Joy' (2020) is a visual diary of his family life during the Covid-19 pandemic.
'Garden of Delight' was awarded the Magnum Photography Award 2017 and the Zeiss Photography Award 2018.
Hannes exhibited at the 5th Thessaloniki Biennale of Contemporary Art, Bozar Centre for Fine Arts (Brussels), Museum Dr. Guislain (Ghent, BE), Flanders Center (Osaka), Breda Photo International Festival (Breda, NL), Visa pour l'Image (Perpignan), Kaunas Photo (Lithuania), Biennale Internationale de l'Image (Nancy, France), C-Mine (Genk, Belgium), Photo de Mer (Vannes, France), PhotoMed (Sanary-sur-Mer, France; Beirut, Lebanon), Fotofestiwal (Lodz, Poland), Athens Photo Festival, Head On (Sydney, Australia), FotoIstanbul, Centro Andaluz de la Fotografia (Almeria, Spain), CajaGranada, Fundacion Tres Culturas del Mediterraneo (Sevilla, Spain), Organ Vida (Zagreb, Croatia), Städtische Galerie Iserlohn (Germany), Photolux Festival (Lucca, Italy), Medphoto Festival (Rethymno, Greece) amongst others.
He is represented by Panos Pictures (London).
Hannes teaches photography at the Royal Academy of Fine Arts (KASK - The School of Arts in Ghent (B) since 2008.
More info: www.nickhannes.be